Upcoming events (TCLS = Thursday Chemistry Lunch Seminar @12.15 in Tripletten)
Mar. 22 - Workshop - Utarbeidelse av digital eksamen vår 2018 - 10.15-12.00@ Reagensglaset
Mar. 22 - InfoLunch - TCLS
Last month the new seminar series for PhD candidates at the chemistry department was kicked-off, and today was second meeting. The seminar series will provide valuable training in participating at and leading scientific discussions, as well as in presenting and discussing topics from your research with fellow chemists that are not necessarily experts in your own field of research. Last but not least, the seminars will serve as a meeting place where our PhD candidates can get to know each other and learn more about research outside their own group. As a rule of thumb, we will meet on the last Wednesday of the month at 9:15 in Reagensglaset. (Text: Kristine)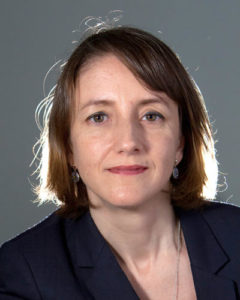 As announced last Friday, professor Nathalie Reuter will join the department starting from July 1! She is an outstanding scientist with a long record of achievements and fruitful collaborations including some with colleagues at our department. To exemplify, she leads the BIOTEK2021 project Novel drug candidates for Chronic Obstructive Pulmonary Disease treatment, which includes Bengt Erik (PI) and Åsmund (researcher). Many of you attended her TCLS lecture last November, on exploring the binding of soluble proteins to biological membranes by means of molecular simulations and experiments. We will learn more about her research interest in the years to come, as she contributes to shape molecular life science as one of the main strategic axes at the department. Her background includes a PhD (1999) from the renowned Université Henri Poincaré, Nancy, postdoc in theoretical chemistry at the Max-Planck Institut für Kohlenforschung, Mülheim, followed by a period as researcher at Institut national de la santé et de la recherche médicale (INSERM, Strasbourg). She was hired at the Computational Biology Unit (CBU) at UiB in 2003, first as service scientist and then advancing into position as leader of her own research group, before running successfully for a BFS candidate-ship in 2009 and eventually promoted to full professor at MBI in 2013.  In short, you are most welcome, Nathalie!
All PhD students at UiB are invited to 1-day workshops in responsible research and innovation (RRI). No prior knowledge of RRI is needed.  Participants may sign up for one or both of the workshops. 
Responsible PhD: Integrating RRI into PhD research – 4. April, 08.30 – 16.00. This workshop will provide an introduction to RRI and brainstorm on how ideas of RRI can be integrated into the individual PhD project.
Developing RRI guidelines for PhD research – 5. April, 08.30 – 16.00. After a brief introduction of RRI, this workshop will employ case studies and a «world café approach» to go further into the issue of how RRI could and should be implemented into PhD research.
Each workshop corresponds to 1 ECTS credit including preparation and a post-workshop reflection memo. Please register by 29. March. More information HERE.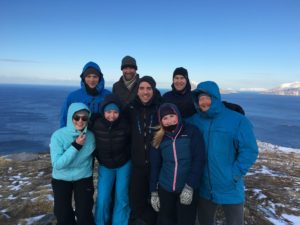 7.-9. mars deltok NMR-gruppen med 5 MSc-studenter og vitenskapelig ansatte på NMR-konferansen MR2018 i Tromsø. Her ble ulike forskningsprosjekter presentert hvor bruk av væske- og fastfase-NMR samt MRI inngår sentralt. Med fullt program av spennende foredragsholdere fra flere land i Europa ble dette en svært lærerik tur. Hovedtalerne var Teodor Parella, Gerhard Wagner og Adam Espe Hansen.
MR2018 var en utrolig lærerik, men ikke minst gøyal konferanse hvor man fikk møte og skape nettverk med topp forskere innen eget fagområde. I tillegg fikk man nyte naturen på Sommarøya og se nordlys danse over himmelen. (Tekst: Merethe B.)
It is with great pleasure, pride and expectations that I announce that we have been able to recruit two exceptional scientists to our programme this week – professors Nathalie Reuter and Johannes Kirchmair!
Both of them will be affiliated with the Computational Biology Unit (CBU) as well as the Chemistry department. They take on center-stage roles in developing molecular life science, including bioinformatics, at our department as well as at the faculty, with huge potential for fruitful collaborations with other groups at and beyond the department. On the methodological side, they significantly expand the breadth and volume of competence in theoretical chemistry including molecular modeling and cheminformatics at the department, creating a larger environment for methods development. Exciting times!
Andrey Bezrukov disputerer 16. mars 2018  med avhandlingen: 'Development of metal-organic frameworks with hydroxyl and phosphine functionalities for potential applications in adsorption and catalysis'

Det er ledig inntil 2 stipendiatstillingar ved Kjemisk institutt. Stillingane skal inngå i pågåande, eksperimentelt-orientert forskningsaktivitet ved instituttet, og søkjarane må ta kontakt med aktuelle forskningsgrupper for å avklare sams interesser.  Søknaden skal ha med kortfatta skisse av forskningsidé som kan utviklast til doktorgradsprosjekt.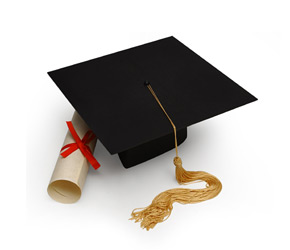 Stillingane er for ein åremålsperiode på minst 3 og inntil 4 år, kor tilbod om det fjerde året er avhengig av kvalifikasjonar og behov ved instituttet. Søknadsfrist 3. april 2018. For meir informasjon, sjå her.

Due to a busier-than-usual schedule, Elisabeth is not able to stick to the first-Tuesday-in-the-month routine this month. Mark off Monday 12 after lunch for her next appearance at the Chem Dept. If you have urgent business to discuss with her, pick up the phone!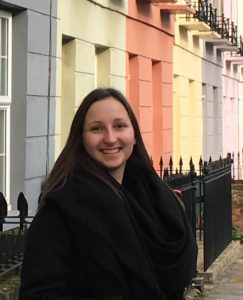 Lore Coenegrachts has joined the chemistry department (Le Roux research group) as traineeship exchange student from the University Colleges Leuven-Limburg (Belgium). During her short stay in Bergen, she will investigate the chemistry of N-heterocyclic carbene complexes of group 4 as potential catalysts for the coupling of unsaturated polar substrates with CO2. Her project is directly linked to the CO2-CaRD project: Rational catalyst design for transforming CO2 into industrially attractive products: Formic acid, polycarbonates and polyurethanes.
A PhD survival camp
PhD life is full of questions. In which journal should I publish? What are the pitfalls when writing? How do I find funding for publishing fees? Do I need a data management plan? (Spoiler: Yes, you do!) Which data to include in one? How do I increase visibility of my work? How do I spot «junk» or «fake» science? Have I overlooked relevant literature?
The MN Library offers PhD candidates a seminar addressing these questions: April 10th, 9:00 -16:00,  Auditorium at VilVite 
Tentative schedule:
How to find the literature you need (9:00 – 9:45)
Get access to the literature you want (9:45 – 10:00)
Data management plan (10:15 – 11:15)
Write a data management plan for your PhD project and EU or NFR proposals

Publish data together with your article

Archive your data for the future
Writing a research paper – a survival guide (11:15 – 12:15)
In this humorous presentation Bodil Holst takes you through some of the pitfalls and challenges of scientific paper writing. 
Free Lunch 12:15 – 13:00
Publishing process and copyright (13:00 – 14:00)
How you get evaluated and what you can do to improve your impact (14:00-15:00)
Web of Science vs Google Scholar (15:00 – 15:30)
Wrap up  (15:30-15:45)