Upcoming events (TCLS = Thursday Chemistry Lunch Seminar @12.15 in Tripletten)
Mar. 1 -

Yansong Zhao - Ionic liquids and energy applications - TCLS
Mar. 8 - Audun Drageset - Imidazoles - Properties and biomedical applications - TCLS
Mar. 14 Kjersti Enerstvedt - Marine natural products as drugs - achievements and challenges from the chemist´s point of view -13.15@
Mar. 15 - Guest - TBA - TCLS
Answer: Some ingredients, people to make the batter and cook the waffles, and a reasonably clean working space. Please feel free to use the kitchen if and only if you clean up afterward. Otherwise, make your mess at home!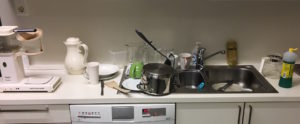 The current UiB strategy «Ocean, Life, Society» (2016-2022) identifies Climate and energy transition is one of three committed strategic areas. By creating clusters, forming centers, increasing interdisciplinary cooperation, and including external partners, UiB will try to mark itself as one of Europe's strongest university in climate and energy transition.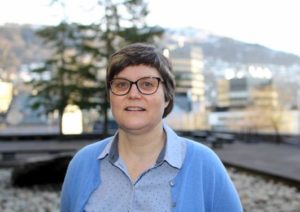 Dr. Kristin Gulbrandsen Frøysa, the newly appointed energy director, will together with the academic management at the our faculty, have overall responsibility for leading the energy part of this interdisciplinary focus area. The Director of Energy will be responsible for organizing and leading cooperation on research, education and innovation across the field and the faculties – both locally, nationally and internationally.
Kristin has background as senior researcher at CMR and director of the Norcowe FME. Since 2016 she has held an adjunct associate professorship at the Geophysics institute and contributed greatly to the EnergyLab construct.
Energy is an important field of study at our department and we look forward to working together with Kristin!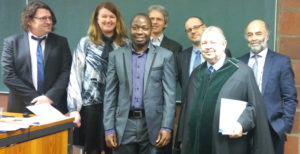 It is a pleasure to congratulate Festo Kayima with his new-won academic status, and at the same time acknowledge the contributions from his supervisors (Matthias Stadler and Erik Fooladi), the evaluating committee (Inger Marie Dalehefte, Ian Abrahams og Bjørn Grung) and Custos (George Francis)!
If you wonder whether you really need to temper the meat before cooking, whether the cake will collapse if you´re not careful when taking it out of the oven, or whether it is possible to make an apple pie without any apples, you need to attend the guest lecture by Erik Fooladi this Monday! Together with professor in food science Anu Hopia (University of Turku, Finland), Erik has written the popsci book «A Pinch of Culinary Science: Boiling an Egg Inside Out and Other Kitchen Tales».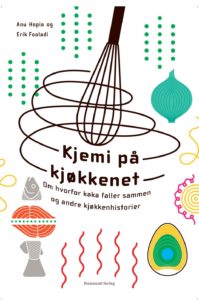 Cooking is chemistry, biology and physics, but also history, culture, identity and sensory experiences. In this lecture, Erik Fooladi will present the book as well as the thinking behind it. Through this book, the authors have sought to balance scientifc knowledge and thinking with craftsmanship knowledge and sensory experiences. This way, they hope to make cooking a bit more intriguing, the head a bit wiser, and perhaps the food a little better. And maybe it could even promote critical thinking? When: Monday February 12, at 14.15. Where: Auditorium 2, Realfagsbygget (Science Bldg).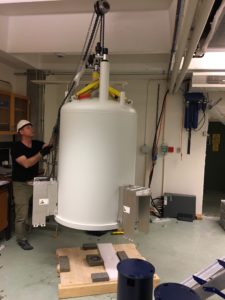 One of the main working horses among our instruments, the old 600 MHz NMR instrument is now demounted and has left the building. Before the lump in your throat gets too big, remember that we have a powerful new 600 MHz machine at your disposal at NNP!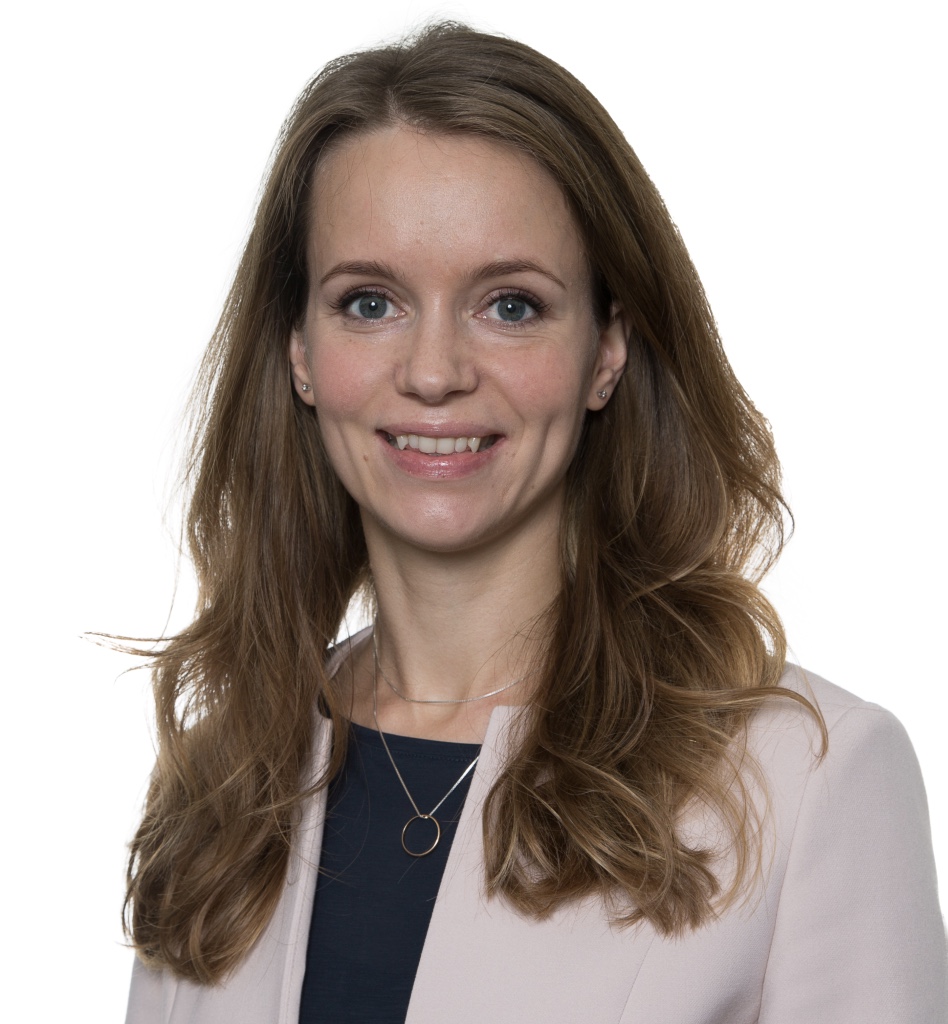 Reminder: Elisabeth from BTO will be here on Tuesday from 12 o´clock – at your service!

Last Friday, Annette Meland Johannessen successfully defended her thesis on Low Salinity Surfactant Flooding in Sandstone Cores . In the picture, Annette and first opponent sr. eng. John van Wunnik compare how the oil recovery rate is improved by flooding with low-salinity water alone (none!) and in combination with surfactants (considerably). Congratulations!
On Friday, Petr Cígler, Institute of Organic Chemistry and Biochemistry, Czech Academy of Sciences, Prague, gives a talk on the subject of Fluorescent nanodiamonds as responsive optical probes. Note the time and place: Friday Feb 2, at 2 pm, at Auditorium B, Allégt. 66.
Fluorescent nanodiamonds (FNDs) represent a key component in recent development of high precision optical resolution techniques. FNDs can accommodate nitrogen-vacancy (NV) centers – an extremely photostable crystal lattice defect emitting in near-infrared region. Defined preparation of NV centers in nanodiamonds, boosting their brightness, control of shape control, as well as chemical aspects in quenching interactions at their surface will be discussed.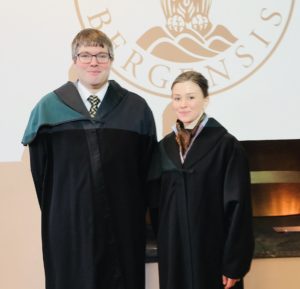 Twice a year, newly graduated PhD candidates are promoted to doctors and receive the formal diploma to prove their hard-earned status. For Ina and Ole Johan, this event took place today. Congratulations!