Thursday January 17. TBA Mike Kleinert

TCLS
Today, The Research Council announced that Prof. Nathalie Reuter and partners got funded from in the BIOTEK2021 call for Centre for Digital Life Norway.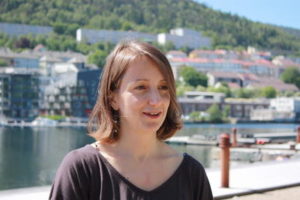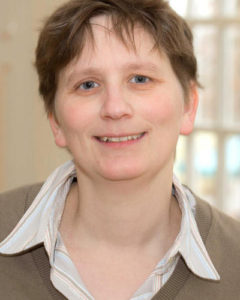 Together with Reuter's colleages Bengt-Erik Haug, Ruth Brenk and Alexander Lundervold, the team was funded with the project «Towards better computational approaches and responsible innovation strategies in early drug discovery: application to antibiotics and COPD». Centre for Digital Life are expanding their portfolio with five new research projects funded this round within biotechnology (see more info). In collaboration with CBU, Reuter et al. are aiming toward a more responsible and efficient drug development. We are proud of having such successful people working at, and with, the Department of Chemistry.
Prof. Nathalie Reuter and partners have won a grant by The Research Council's funding scheme for Medicine, Health Sciences and Biology (FRIMEDBIO), for her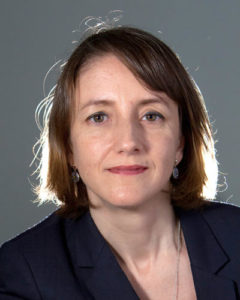 project entitled «Mapping protein-membrane interfaces for a better description of the protein-lipid interactome,» starting in 2019.
Biological membranes are ancient and crucial components in the organisation of life. Not only do they define the boundaries of cells and organelles, but they are stage to numerous molecular interactions. The present project is a multidisciplinary mission to characterize peripheral protein-membrane interfaces and quantify the energetics determinants of interfacial binding to formulate a new model for peripheral membrane binding.
In addition to project leader Nathalie Reuter, the other local chemistry partners are Bengt Erik Haug and Willy Nerdal. All project contributors are warmly congratulated!!
The project is the second granted FRIPRO application this year for Department of Chemistry.
Prof.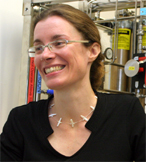 Deryn Fogg and partners have won a grant by The Research Council's funding scheme for independent projects (FRIPRO) for the project: «Water-tolerant catalysis: Boosting chemical biology, medicine, and sustainable chemical manufacturing».
Water-tolerant metal catalysis holds enormous promise for applications in chemical biology, medicine, and sustainable chemical manufacturing. The present project is aimed at developing high-performing, water-tolerant metathesis technologies capable of realizing this promise. A diverse team of experts stand behind the project which unites outstanding experimental and computational strengths in olefin metathesis, in catalyst and ligand design, and in the synthesis of challenging molecular targets that represent highly desirable new drug classes. In addition to the project leader, Prof. Deryn Fogg, local partners are Vidar Jensen, Giovanni Occhipinti, Marco Foscato, Jarl Underhaug and Karl Törnroos. Congratulations to all contributors!
MSc Rafiq Ahmad today successfully defended his thesis titled Thermal and rheological properties of fish feed protein ingredients. The project has been run at Nofima. Although introducing soy protein concentrates to fish feed is desirable from a supply point of view, it does introduce problems to the extrusion process necessary to make feed pellets. Rather than plasticizing the mixture by addition of water, which is energy costly in the subsequent drying step, Refiq has explored the use of other protein additives rich also in free amino acids, to facilitate the extrusion step.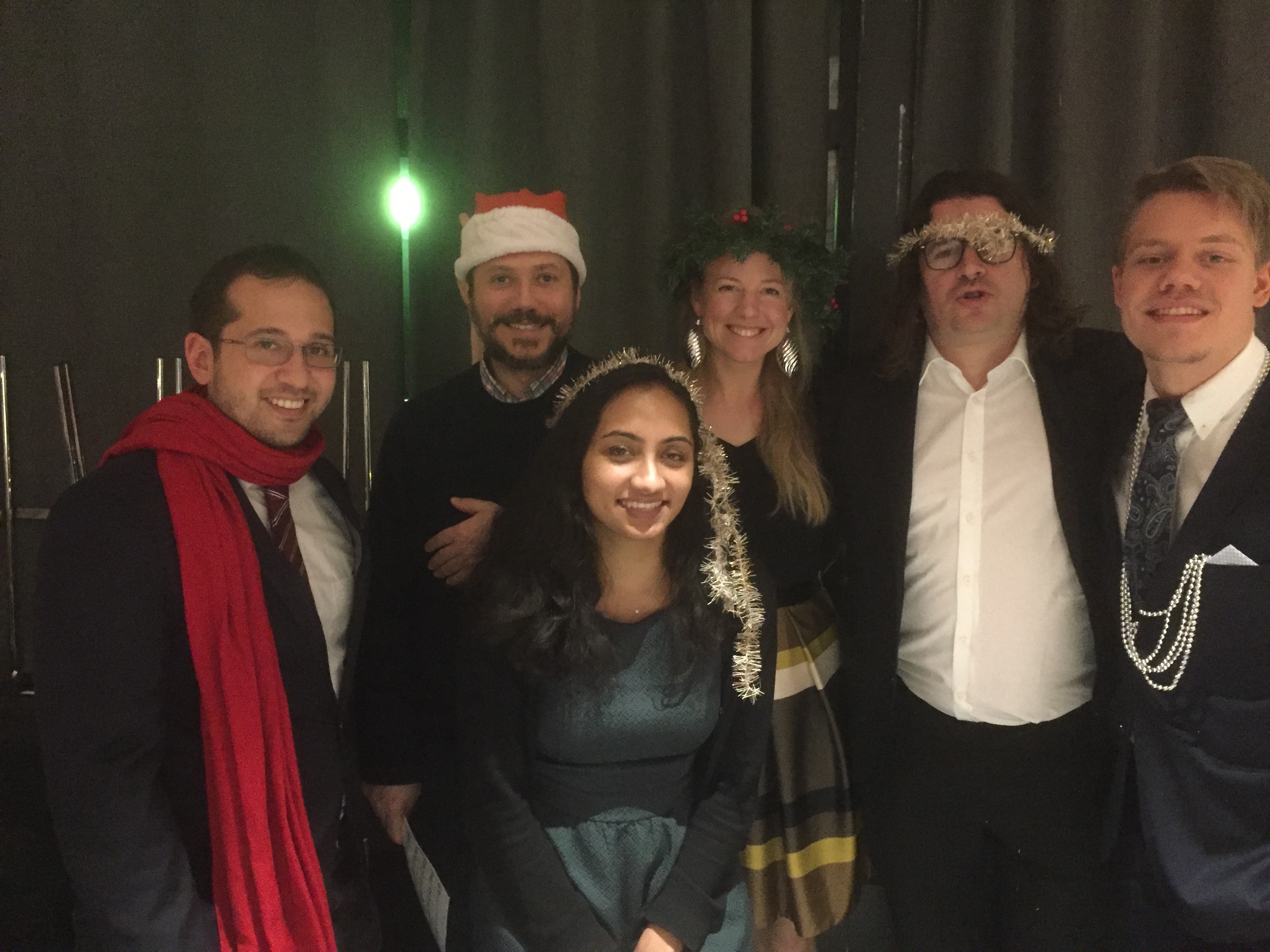 The event of the season, the chemistry Christmas party, was every bit as much of a success this year as it has been the two preceding years.The turn-up of joyous and party-minded chemists, the variety of tasty dishes, the vocal presentations of the Off Ke(y)tones, the shrewdness of the Quizmaster, and not least, the excellent news about projects granted — it all lived up to and surpassed expectations and made this a memorable evening! Special thanks and recognition for excellent services rendered are due to the Nanomodeling and Theoretical chemistry group – Vidar (at the helm and in charge of the toasting), Giovanni, Morten, Christian, Sven, Immanuel, Sondre, Jonas, Fredrik, Leif, and Marco, and fortified by Erwan (for the occasion, master of the welcome drinks).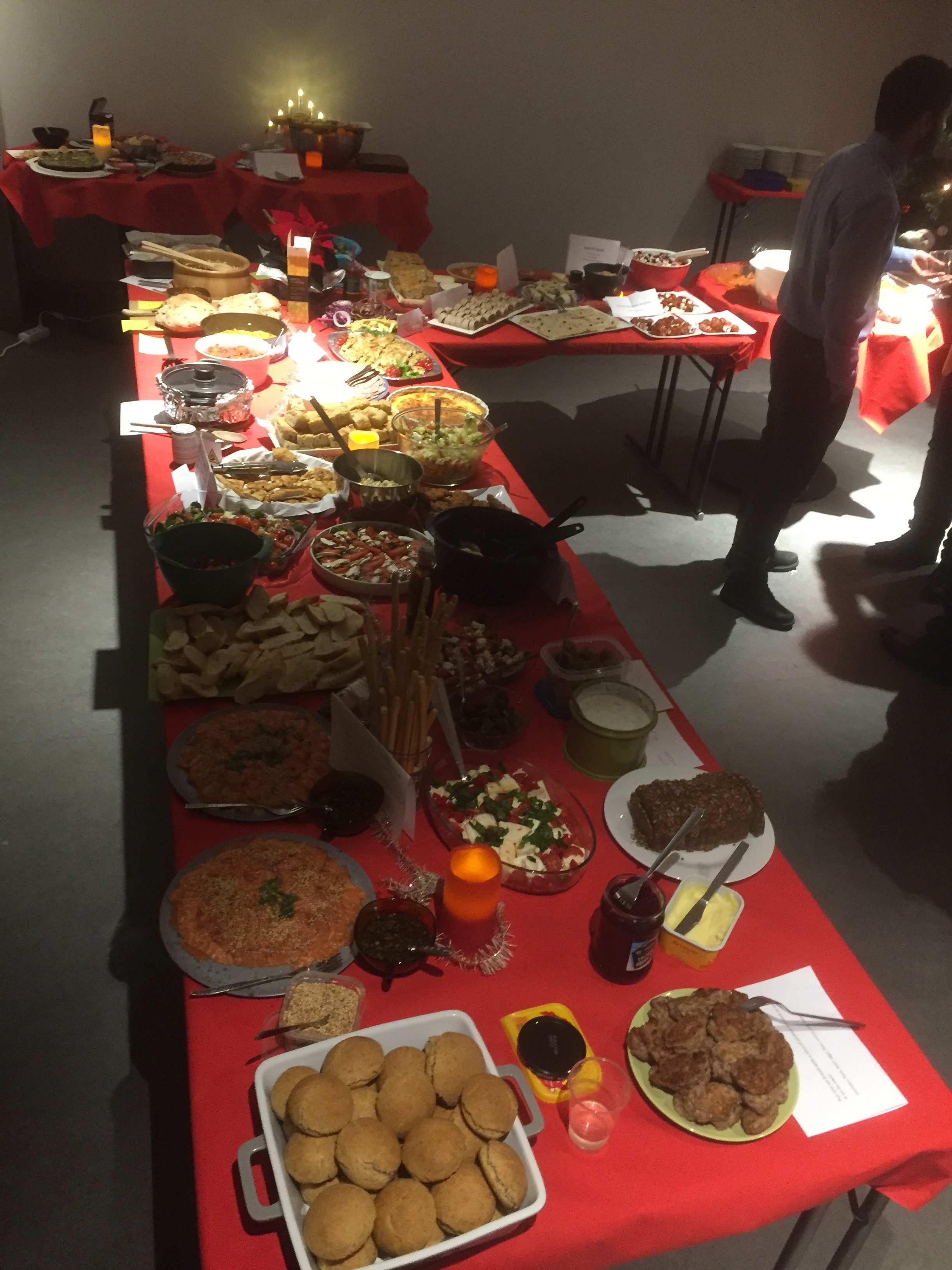 Hard work and sweat in the laboratory over sheet music – the second and last rehearsal for the spontaneous Chemistry Christmas Carol Choir!
When: Thursday 6 December at 18:00. Where: Integrerbar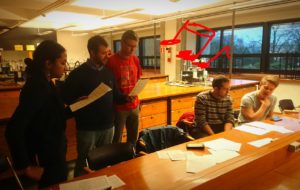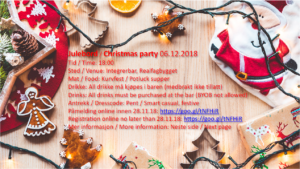 Time: Friday December 7: 10 – 12pm at Dragefjellet Skole.
Among the speakers are John-Arne Røttingen (CEO in the Research Council of Norway) and Dag Rune Olsen (rector of UoB).
Please join for an interesting debate about Plan S – its implementation and concequences.
See link for program here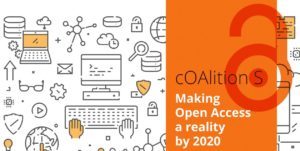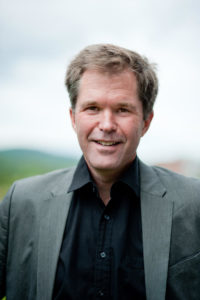 Reminder: The first Tuesday of the month is BTO-day, and Victoria and Maja will be here from 12 o´clock – at your service!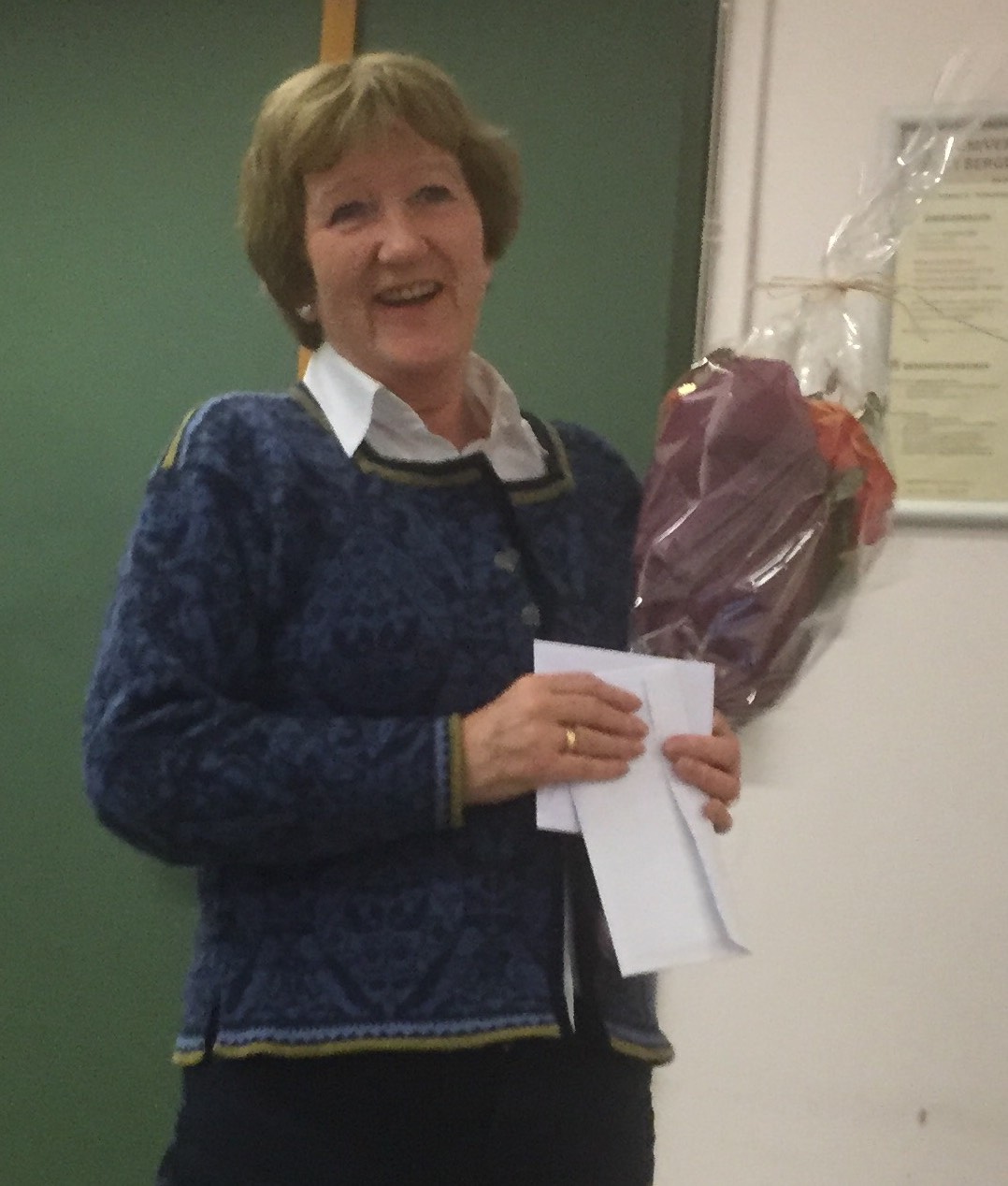 Etter meir enn 30 år på Kjemisk institutt, kom Nina sin siste arbeidsdag hos oss i dag. I går hadde vi ei god samkome kor instituttet fekk uttrykke kor mykje Nina har kome til å bety både for alle oss som har og har hatt vårt dagleg virke her, for studentar og gjester som har hatt Nina som møtepunkt med Kjemisk institutt, og spesielt for nære arbeidskollegaer innan administrasjonen ved instituttet. Vi ønskjer Nina lukke til med tilveret som pensjonist!
The traditional annual Nobel Prize Party, organized by the Bergen chapter for the Norwegian Chemical Society, was very successfully held last Friday.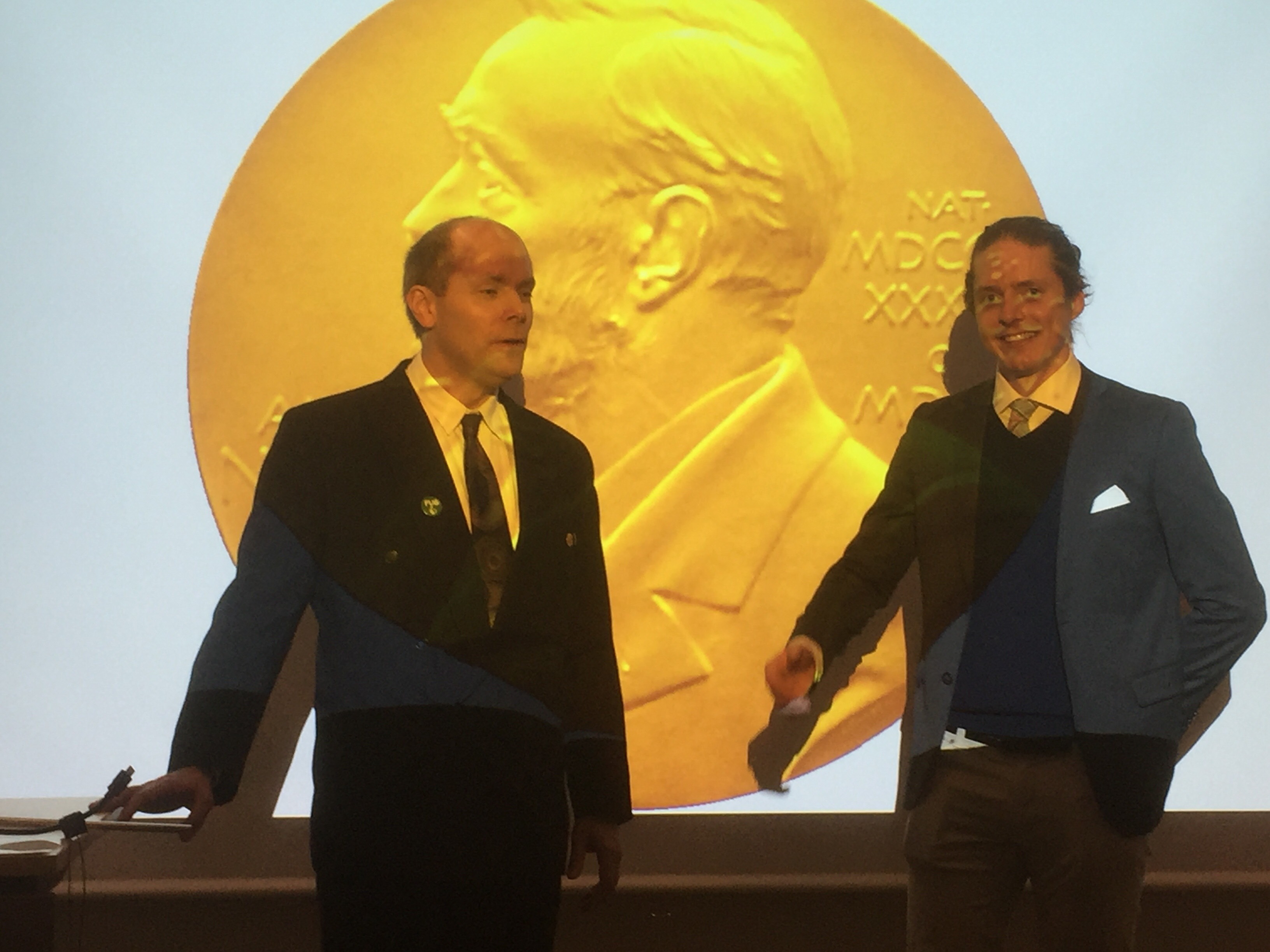 This year the Nobel Prize in Chemistry was divided, one half awarded to Frances H. Arnold «for the directed evolution of enzymes», the other half jointly to George P. Smith and Sir Gregory P. Winter «for the phage display of peptides and antibodies.» Prof. Torgils Fossen, gave a very well-prepared and insightful lecture on the subject of this year's Nobel prize. After the lecture it was party time with seafood, refreshments and good company counting chemists at all ages from bachelor and upward.
In case you missed the event, be on alert next year when it comes around!