Kategori: Informasjon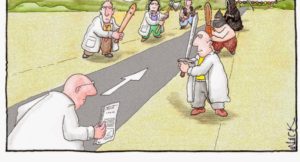 Time: Tuesday 26 February, 9:00 – 13:00
Where: Media City Bergen
Registration deadline: Tuesday 19 February.
Course leader: Cecilie Evjen, KI research adviser.
For more info, see program and registration link.
The course will give you an introduction in how to reach up in the competition in writing project proposals. The day will include workshops with hands-on exercise, talk from a researcher's point of view, and group work with other young researchers from Dept. of Chemistry. Due to limited space, we can only guarantee a place for the first registered participants (see registration link).
Next page →