Lisbet Sørensen disputerer onsdag 14. juni for ph.d.-graden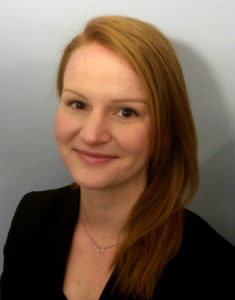 Avhandlingen hennes har tittelen "Identification and measurement of crude oil derived organic compounds bioaccumulating in early life stages of Atlantic cod (Gadus morhua) and haddock (Melanogrammus aeglefinus)". Her demonstrerer Lisbet at hyseegg er spesielt sensitive for oljeforurensning fordi eggene har egenskaper som fører til direkte interaksjon med oljedråper i vannsøylen etter et simulert oljeutslipp. Oljedråper blir fysisk klistret til hysens eggeskall, noe som fører til økt opptak av et stort spenn av giftige oljeforbindelser i hyseembryoet. Eggeskallet til torsk har derimot ikke den samme egenskapen, og unngår derfor i større grad interaksjon med sølt olje. Begge artene blir allikevel sterkt påvirket av giftige oljeforbindelser, og observerte effekter inkluderer hjertefeil og alvorlig deformasjon av ryggrad og kranie. Les mer om avhandlingen her.
Tid og sted for disputas: Onsdag 14. juni kl. 10.30 i Auditiorium 5 (3. etg, Geovit.).