Torgils presented the Nobel Prize of Chemistry
The traditional annual Nobel Prize Party, organized by the Bergen chapter for the Norwegian Chemical Society, was very successfully held last Friday.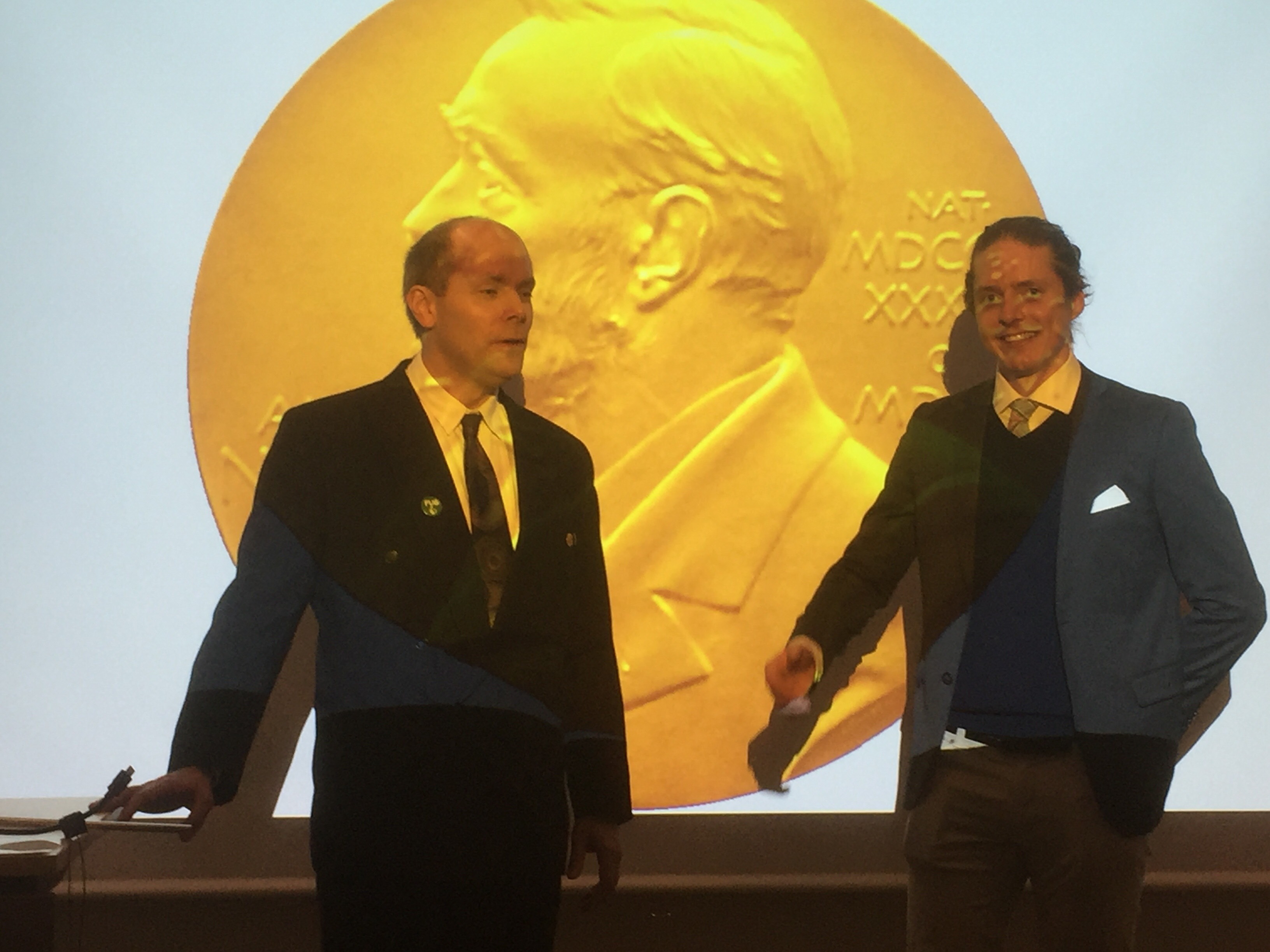 This year the Nobel Prize in Chemistry was divided, one half awarded to Frances H. Arnold «for the directed evolution of enzymes», the other half jointly to George P. Smith and Sir Gregory P. Winter «for the phage display of peptides and antibodies.» Prof. Torgils Fossen, gave a very well-prepared and insightful lecture on the subject of this year's Nobel prize. After the lecture it was party time with seafood, refreshments and good company counting chemists at all ages from bachelor and upward.
In case you missed the event, be on alert next year when it comes around!