Info meeting – Mobility Grants
The University of Bergen (UiB) and The Research Council of Norway (NFR) is organising an information meeting course on the NFRs Mobility Program 2019.
Time: 20 February, 9:00 – 13:00. See link here.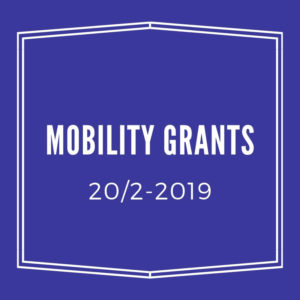 Target group
This course only applies to the Mobility grants announced by NFR with deadline 10.04.2019. You will also
receive information on How to apply to the European Commission's Horizon2020 MSCA IF 2019 (Mobility
grants) call with deadline in September 2019.
The course is open to everyone at UiB with up to a maximum of 7 years after the defense of an approved
doctorate (PhD) who wants some «international experience». It is also possible to apply before you have
submitted your PhD dissertation.