About cev021
View all posts by cev021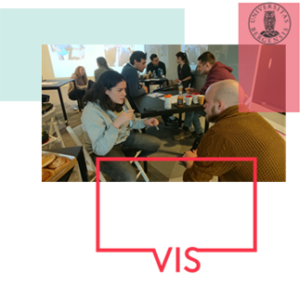 To all PhD's and postdocs @ KI
This is an invitation to a free innovation lunch.
The course is open for PhD's and postdocs at IFT and Dept. of chemistry only.
Date: Tuesday 21 May 2019. Time: 10:00 – 12:00.
Where: Thormøhlensgate 51, (VilVite 2nd floor)
Title: "How to make your research your future job?»
Course language: English
What should we do to create value, what expertise do we need in the future, and how can you, as a researcher, ensure that you are attractive in the job market?
At VIS (formerly BTO) you will learn about the innovation eco-system in Bergen and how you can utilize this network to promote your research. You will get insight to exciting projects as well as practical workshop in collaboration with other young researchers from IFT and KI.
Next page →