Valg på nye instituttrådmedlemmer/ Election of members to the institute board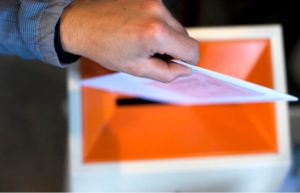 Det skal avholdes valg til instituttrådet for gruppe B og gruppe D for perioden 01.08.2019-31.07.2020.
Forslagsfrist er 28. mars. Se link for mer info.
The candidates will be elected  of group B and D for the term 01.08.2019 – 31.07.2020.
Deadline for proposals: 28th March 2019, 12:00 PM. See link for more info.