Strategic interdisciplinary PhD position for research on valorization of forestry residues
Professor Tanja Barth and UNESCO Chair for Sustainable heritage and environmental management Inger Elisabeth Måren have won a strategic PhD project within the UiB priority research area Climate and energy transition.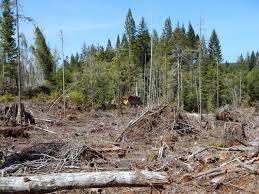 This is one of only two PhD positions in the pot this time around, allotted on the basis of the project's potential importance to the research priority area and multi-disciplinarity. Congratulations!
The project is titled Utilisation of woody biomass and residues for production of energy products and high-value natural compounds – a case study using biomass from costal forestry resources. This project will address the valorisation of forestry residues in a biorefinery approach, combining extraction of high-value-added products with biofuel/biobased chemicals production from the bulk materials. The core research is within chemistry and will be conducted using the knowledge and equipment available at the Department of Chemistry, in the research groups of Tanja Barth, Vidar Jensen and Erwan Le Roux. Associate professor Inger Elisabeth Måren at the Department of Biology will be co-supervisor for the PhD student, with a focus on sustainable area use.