Students – do you have a clue?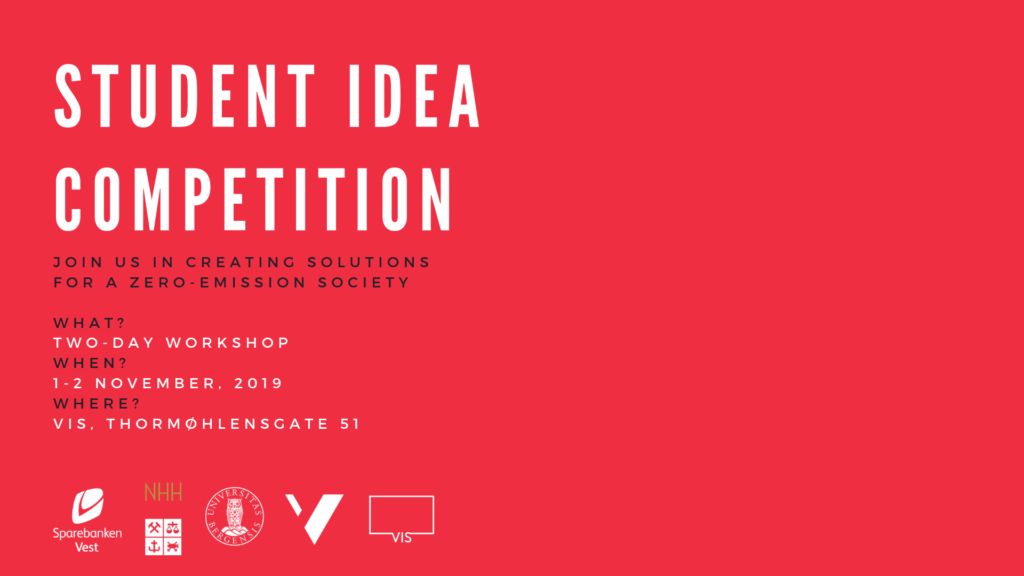 How do we become a zero-emissions society? Are you curious about how you can make an impact on our future?
Do you have any bright ideas on how Norway (and the rest of the world) can become a zero-emissions society? We invite you to a two-day workshop on the 1st and 2nd of November!
Why should you participate?
– Get access to competent mentors
– Build relevant network
– Learn the Design Thinking methodology
– Receive a certificate from HVL, NHH and UIB for participation
– Cash prize for winner with a total of kr. 50 000.
This workshop is an initiative by Universitetet i Bergen, NHH Norwegian School of Economics, Høgskulen på Vestlandet HVLand VIS, in conjunction with the launch of Energy Conversion VEST which will be a cluster of knowledge for conversion to a zero-emission society in Bergen. Prizes sponsored by Sparebanken Vest. Visit the event on Facebook for more information.