Great News II: FRIMEDBIO grant to Nathalie Reuter et al.
Prof. Nathalie Reuter and partners have won a grant by The Research Council's funding scheme for Medicine, Health Sciences and Biology (FRIMEDBIO), for her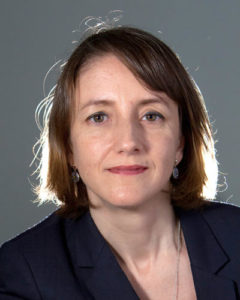 project entitled «Mapping protein-membrane interfaces for a better description of the protein-lipid interactome,» starting in 2019.
Biological membranes are ancient and crucial components in the organisation of life. Not only do they define the boundaries of cells and organelles, but they are stage to numerous molecular interactions. The present project is a multidisciplinary mission to characterize peripheral protein-membrane interfaces and quantify the energetics determinants of interfacial binding to formulate a new model for peripheral membrane binding.
In addition to project leader Nathalie Reuter, the other local chemistry partners are Bengt Erik Haug and Willy Nerdal. All project contributors are warmly congratulated!!
The project is the second granted FRIPRO application this year for Department of Chemistry.