Impact course for proposals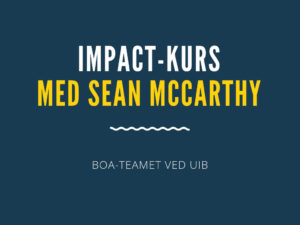 When: 10 January 2019, 9:00 – 13:00 @ UiB.
«How to write the impact part of project proposals?» by Sean McCarthy, Hyperion Ltd. With his experience as a researcher and proposal evaluator, he will focus on impact section in order to succeed in research financing. Sean McCarthy is pre-informed about NRC's new assessment criteria, and prepare his course in conjunction with the latter. The course is internal for UiB researchers. Lunch will be served – no conference fee. Register before the course get fully booked here.